Bigger.Faster.Stronger
Be Your Best Self
6824 S. Manhattan Ave.
Lot 106 A
Tampa, Florida 33616
we welcome you to come join a class
Enter your name and email below so we can generate a free day pass for you to come join a class. This will allow you to come workout with us and see what we're all about. 
Kickboxing/Fitness Programs
Little Warriors Kickboxing
Unlimited classes
Gym Memberships
We offer monthly and annual memberships as well if you're ready to make the commitment  to live a healthier, more fullfiling lifestyle. Walk in or give us a call today with any questions.
Join Our Gym.
Our Family.
Here at Tampa-based Olando's Kickboxing Fitness, we are not the do-it-yourself gym. Whether you want to train in a group environment – where you get a more social experience – or train in a one-on-one setting, we have 6 different coaches that will help to get you in the BEST shape of your life. Our kickboxing training program was designed by a 5-Time World Kickboxing Champion. With over 30 years of experience, he has seen workout fads come and go, but this program has stood the test of time.
Kickboxing Classes
Olando's Kickboxing Fitness is a no E-Brake kickboxing training gym. We have all of the standard boxing equipment at the gym which includes a full size boxing ring, heavy bags, speed bags, double end bags, jump ropes, mitts, gloves and hand wraps. The motivation you get from the coaches and the group environment really allows you to remain focused on the workout to maximize your efforts. No judgment, no muscle-heads. Just every-day people looking to improve their bodies and health.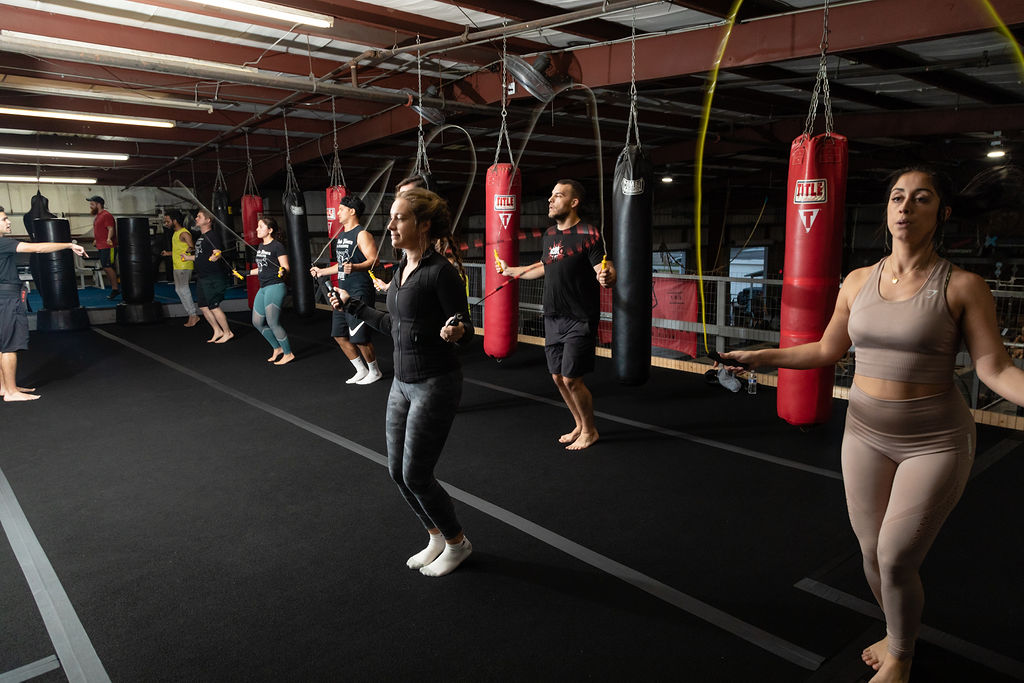 Adult Fitness Training
Our Adult Kickboxing class is for men and woman who are looking to produce an effective workout and maximize performance from a workout session. With our Adult Kickboxing program, you will go through flexibility and strength training while under the guidance of 5 time World Kickboxing Champion Olando Rivera, and his Son Olando Rivera Jr. 
Women's Only Warrior Class
Our Women's Warrior class is designed for woman who are looking for an effective workout maximizing their physical performance with incredible fat burning capabilities during each session. With our elite, hybrid style workout program, our Woman Warriors will be put through various flexibility and agility training exercises while under the guidance of 5 time World Kickboxing Champion Olando "The Warrior" Rivera, and his Son Olando Jr. We pride ourselves in providing a safe environment for any and all women wishing to learn self defense techniques for their personal protection.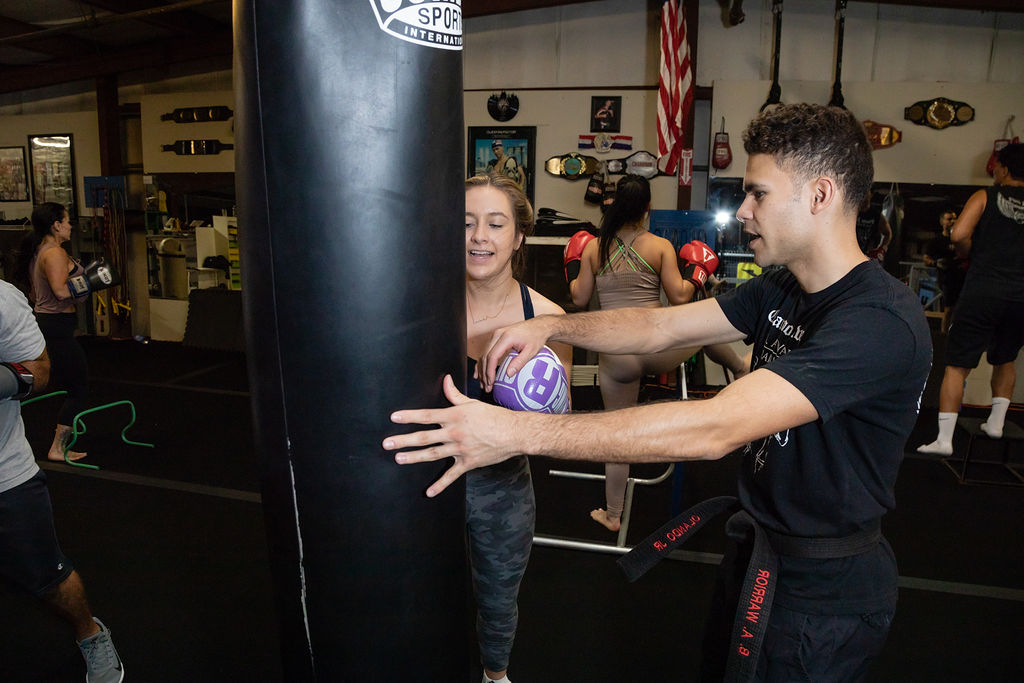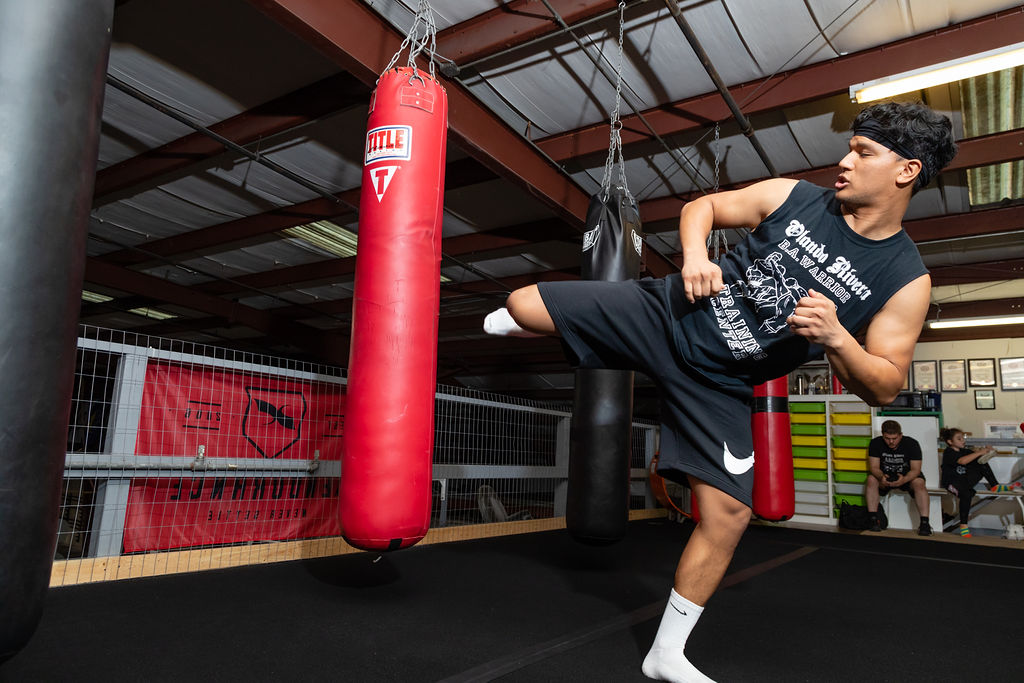 fight training
In our fight training we focus on mental and physical strength while combing core conditioning, with fat burning routines all while learning self defense in a safe environment.
Lil Warriors
Lil Warriors ages 5-12 are trained in our hybrid style program designed for kids. Your children will be taught various flexibility and agility training exercises which go along way toward helping them in any other sports they may chose to participate in.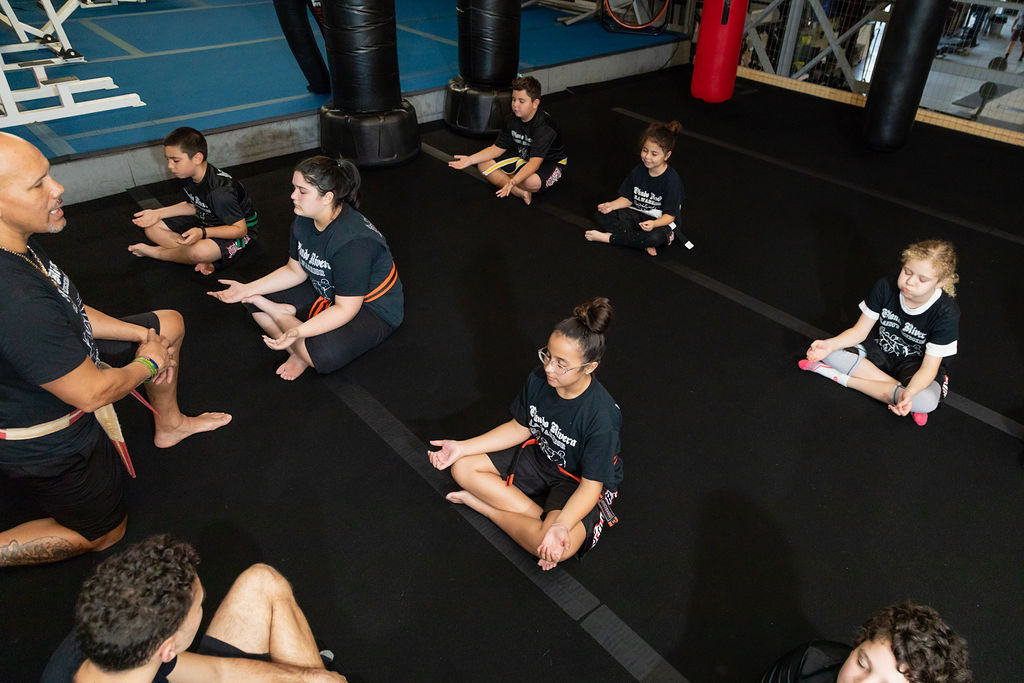 "Great people doing great things. Quality training that is done with a warm smile and in a supportive atmosphere.
A tried and tested Kick Boxing Champion who maintained his title for over a decade long, Olando "The Warrior" Rivera teaches from his heart.
His strong martial arts background, Championship belts and years of being the best in his field are rare blessings to find nowadays, a true blessing." Jon Brooklyn
"This workout will cut weight, build muscle, and honestly teach you the truth of whats inside you. Teaches mind over matter and how to breath in any circumstance. Above all Champions are pushing you, coaching you to see the level of fitness most dream of."
Bigger.Faster.Stronger
Come Join us today
Training Grounds
6824 S. Manhattan Ave. Lot 106 A
Tampa, Florida 33616
Gym H0urs
Monday – Friday: 6:00 AM – 8:00 PM
Saturday: 6:00 AM – 1:00 PM
Sunday: Gym Closed
We Invite you to join our next class